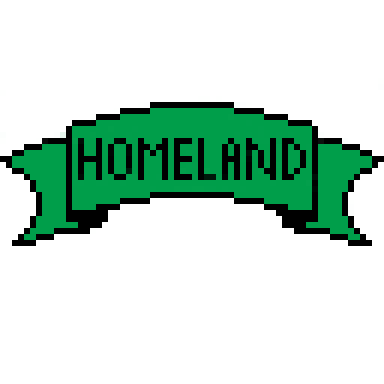 Homeland
Description:
Homeland is a top down fantasy adventure game where you play as an orc woman saving her homeland from evil bandits who have taken residence in the nearby forest. You must battle them and drive them out for the good of your homeland and for the sake of the forest so as to not let it all fall into ruin. Homeland is a pixel art game with a nice bright fantasy style and a soothing soundtrack for your exploits. It features a big forest map for you to explore and of course bandits to kill or not kill if you so choose. The game isnt 100% complete unfortunately but nonetheless I hope you all enjoy and good luck!
Features:
Top down perspective
Hack and slash combat
One large map to explore
Fun and challenging combat
This was my first attempt at making my own game, its not 100% complete and I wasn't able to add everything I wanted but I had a lot of fun making this as part of a Uni Assignment. I'm happy that I was able to get it to work even if not everything looks polished and I hope you guys and gals enjoy!
Install instructions
To download the game simply click the link provided for it and unpack the zipped folder, from there you can run the executable.